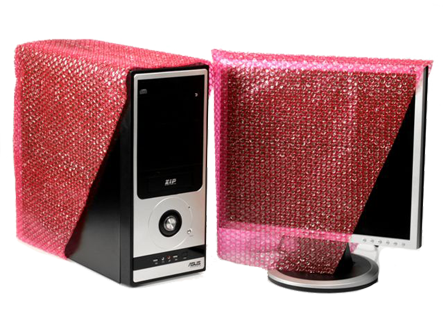 Air Bubble Cushion
Polycell's Air Bubble Cushions are made from a carefully formulated blend of virgin linear low-density polyethylene resins (LLDPE). It has excellent air retention, high tensile strength, superior tear and puncture resistance, and it is all 100% recyclable. Our air bubble cushions come in a variety of sizes, thickness and strength to fit your different needs (see table). We also custom slit and perforate your air bubble cushion to fit your requirements (see restrictions*).
---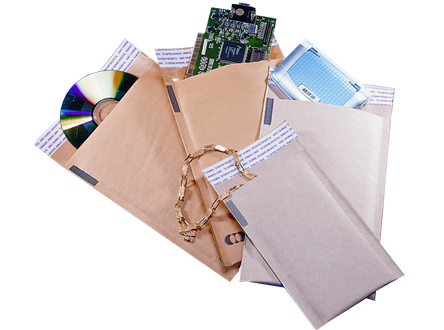 Bubble / Foam Cushion Mailer
Polycell's Bubble and Foam Cushion Mailers are light in weight but they are certainly not light on protection. With top quality, strong Kraft paper on the outside, a super light laminated bubble lining in the inside, and strong welds on the sides, our cushion mailers provide extra protection all around without extra postage. We have a variety of Bubble and Foam Cushion Mailers for you to choose from: 4" x 8" to 14" x 20". You may also choose Anti-Static, self seal, lip or flush application cushion mailers (see table).
---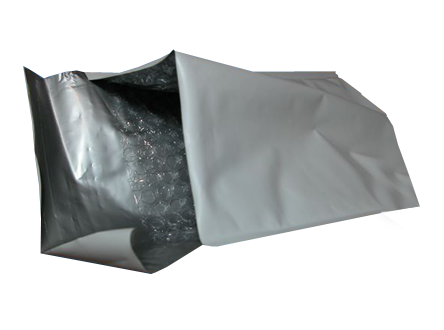 Bubble Pouch
Polycell's high standard Bubble Pouch offer a labor saving, cost effective way to provide for your packaging application needs. Our low-cost pouches protect your products from shock, abrasion, and vibration. Polycell's bubble pouches are manufactured from high quality small bubble and are available in regular, Anti-Static or Heavy Duty.
---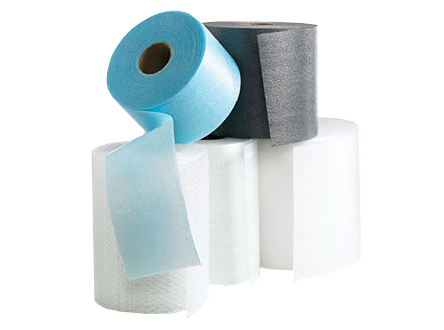 Cohesive Bubble and Foam
If adhesion and none slippage packaging protections are your concerns, look no further. Our Cohesive / Adhesive Bubble and Foam products will do the job nicely. They are manufactured by laminating a layer of cohesive or adhesive film onto the Bubble or Foam Cushions. The Cohesive Foam and Cohesive Bubble are friendly to surfaces and self sticking. They are ideal for moving and furniture industries. Adding an extra protection with Adhesive Foam or Adhesive Bubble, Polycell ensures you a stronger adhesive protection for your products, so the bubble or foam stays on always. They available sizes are listed in the tables. Certain restrictions apply.*